2º nivel - Desarrollo Tecnológico
Desarrollo Tecnológico y Digitalización
La aplicación de las Nuevas Tecnologías de la Información y Comunicación (TICs) y la implantación de la Digitalización en el medio rural, conforman la clave para el desarrollo de los sectores agrario y agroalimentario de la Comunidad de Castilla y León.
El empleo y adaptación a las nuevas herramientas disponibles en la actualidad permite conseguir una mayor optimización en los trabajos del medio, consiguiendo una mayor eficiencia y sostenibilidad, mejora en los procesos de toma de decisiones y presenta la actividad mucho más atractiva para jóvenes y mujeres.
Ante la necesidad de implantar estas mejoras en el mundo agrario y agroalimentario se han definido diversas iniciativas y estrategias por parte de diferentes niveles administrativos a escala internacional, nacional y local. Dentro del ámbito de Castilla y León, las políticas públicas relacionadas con la digitalización del sector agrario y agroalimentario se han enfocado fundamentalmente al desarrollo de productos y servicios desde el Instituto Tecnológico Agrario de Castilla y León (ITACyL), así como desde diferentes departamentos de la Consejería de Agricultura, Ganadería y Desarrollo Rural que han fomentado la modernización de las explotaciones. El impulso en la utilización de todas estas tecnologías derivadas de la innovación y la investigación serán decisivas para garantizar el futuro de nuestro sector agrario y permitirán aprovechar plenamente sus potencialidades.
Desde el ITACyL, conscientes de su importancia, se trabaja en el ámbito de la investigación, la innovación y las tecnologías avanzadas, se hace transferencia de resultados y se colabora en la sensibilización y la formación especializada.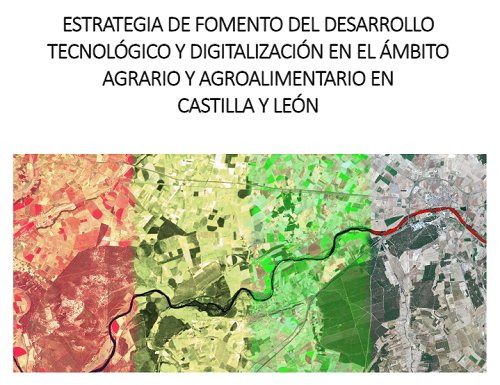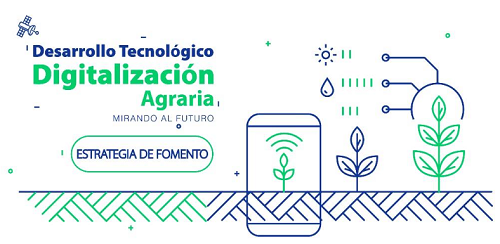 Error:
The asset could not be found.